When it is time to fight a business law case, it's essential to choose the right solicitor for your needs. There are legal requirements that come along with these types of trials and you are going to want an experienced individual by your side at all times.
This is why more and more clients look to go with a high-quality business law solicitor.
While this is true, it is important to dig deeper and better understand what a business law solicitor can help with when it is time to fight for your rights as a client.
Business Law Solicitor Specialisations
1. Starting a Business
A potential business owner that is hoping to launch a successful business will need a good business law solicitor to push the process through. This includes setting up the official documents that are going to be submitted to the local government.
This is key for setting up the business legally and safely.
2. Business Contracts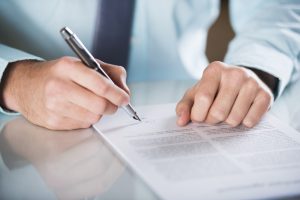 Throughout the process of running a business, you are going to have several contracts that need to be drawn up. This can happen with almost any element of the business and it is essential to get these details ironed out with the help of a seasoned professional.
The legal expert can assist in writing these contracts and/or going through contracts that are sent to you.
3. Mergers
Businesses that merge have to be done lawfully. This is where a good solicitor makes all the difference in the world to ensure the merger is as smooth as it needs to be.
Getting a trusted legal professional to help out goes a long way in providing peace of mind to both parties during the process.
4. Risk Management
Businesses go through several hurdles along the way and that includes potential business owners. You will want to take a look at a potential agreement from a legal perspective. This includes whether or not the underlying processes are legally compliant and how safe the business is in terms of risk.
A good business law solicitor can take the time to go through these risks and pinpoint whether or not it is a good deal.
5. Property Disputes
There are times when a client is going to be dealing with a commercial property dispute. In these types of situations, it is best to go with a solicitor that is capable of handling what needs to be done on your behalf.
They will know how to manage the property dispute and make sure it works out in your favor over the long-term.
Final Thoughts
These are the subjects a business law solicitor will be more than happy to cover due to their extensive experience in similar cases beforehand. This is the type of expertise you are going to want to lean on as an active client.
By going with a solicitor that has handled these cases in the past, it will become easier to end up with a good verdict.
Take these details into consideration when looking for a good solicitor.